Why You Need Mobile Phone and Small Object Lockers
12 February 2020
Mobile phones, while they can be a powerful tool many businesses utilise, they can also pose many potential risks to employee performance and safety. APC's Mobile Phone Lockers are the perfect solution to keep employees off their phones and focused at work.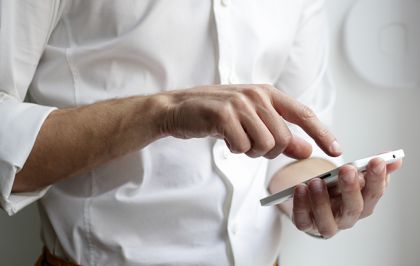 As mobile phones have become more accessible, their presence in the workplace has grown too. In many situations, this has been of great value to businesses, giving employees a powerful tool to communicate within a team, contact clients and make sales. In many industries, however, it has had a detrimental effect on employee productivity, concentration and safety.
While there is no specific legislature on the use of mobile phones in relation to Occupational Health and Safety, most companies have implemented policies of their own based on risk management and the employer's duty of care to provide a safe working environment and safe systems of work. This is especially prevalent in workplaces that deal with heavy equipment and construction machinery due to the heightened risk of injury.
APC's Phone Lockers are the perfect solution for removing this distraction from any workplace. Giving employees a secure place to store not only their mobile phones but for any other small items they wish to store or that are prohibited under any company policy. This can include personal keys, cameras, jewellery and prescription medications.
The use and benefit of APC's Phone Lockers are not limited to construction sites, being highly effective for use in any office space, government building, mine site, healthcare environment, sporting facility and public spaces.
If you're interested in finding out more about APC's Phone Lockers, click here, or contact one of our sales representatives.