Federal Stimulus Package – Supporting Australian Manufacturing and Employment
2 June 2020
Is your company in need of an office refurbishment or fit-out? Read below on how to take advantage of the Australian Government initiatives and upgrade your office you office today.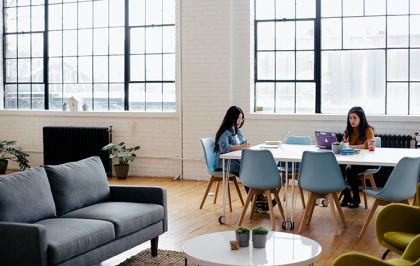 The Australian Government has increased the instant asset write-off (IAWO) threshold from $30,000 to $150,000. This new threshold applies on a per asset basis, so eligible businesses can write-off multiple assets immediately. This support measure is in place until the 30th of June 2020, so now is the time to take advantage of the stimulus package and upgrade your office.

At APC, we design products based on a range of criteria that include functionality, a high level of performance, longevity, and the ability to reuse, reconfigure and recycle as needs change. APC's local manufacturing capabilities allow our team of experienced Designers and Engineers to work with you to ensure the product created suits your exact needs.
For more details click here to get in contact with our team to discuss your project requirements and find out how APC can help you.